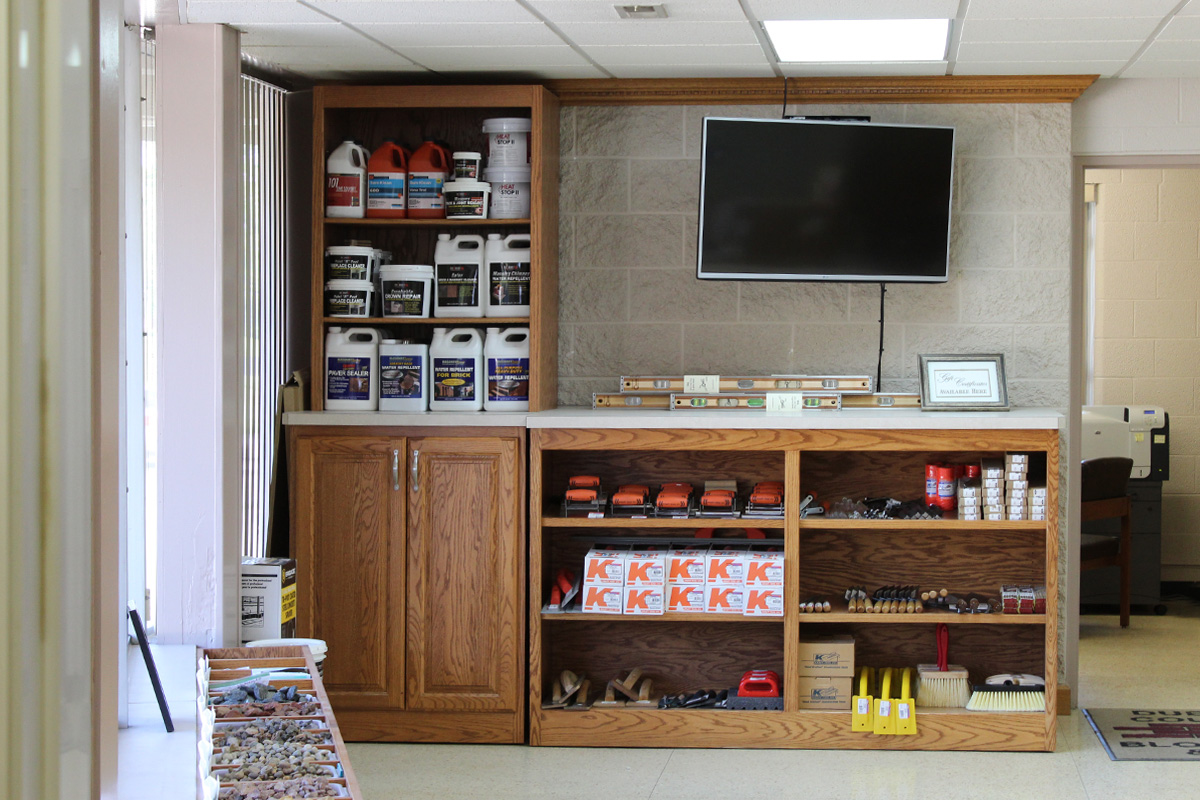 professional grade supplies & tools
We carry a full line of professional grade supplies and tools. We strive to take the guess work out of what you need and how much, making it easier than ever to get started. We select best in class supplies and tools to make sure the job is done right the first time.
MORTARS – CLEANERS & SEALERS – GATOR DUST – POLYMERIC SAND – CRAFT TOOLS – BUBBLING BOULDERS – CUSTOM ENGRAVING – FIRE PITS
for all your outdoor projects
From mortar, levels, and tools to rock bubblers and rock engraving, stop by the showroom and talk to one of our experts about your next project. Need a little inspiration, view our gallery for a sampling of what our products can create.

FEATURING: ROCKWOOD PIZZA OVEN
PARTNERING SUPPLIERS
To see more from our partnering suppliers, click on the logos below.